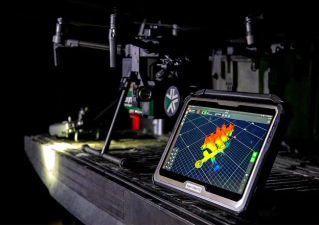 Courtesy Exyn Technologies
Australia's C.R. Kennedy & Company has strengthened its strategic partnership with US firm Exyn Technologies, which specialises in autonomous aerial robot systems.
Exyn works with industries such as mining, logistics and construction by providing a single, integrated solution to capture critical and time-sensitive data in complex and GPS-denied environments.
According to Exyn, C.R. Kennedy's extensive distribution network and deep understanding of the Australian market will help it to penetrate and cater to the specific needs of this region.
C.R. Kennedy, established in 1934, is Australia's largest distributor of geospatial instruments, employing more than 280 professionals.
"After working with some competitor products, our sales specialists made the correct decision to sell the Exyn system," said Robert Kennedy, C.R. Kennedy's managing director. "The factors in our decision were reliability, after-sales support, and future developments."
"No other system in our experience comes close to the reliability of the ExynAero, which satisfies the demanding requirements of Australian underground surveyors. Exyn's exceptional after-sales support has left our customers highly impressed, addressing their concerns promptly and effectively," he added.
"Moreover, we see Exyn's dedication to research and development reflected in regular software updates with improved functionality. With their ground-breaking Level 4 Autonomy, Exyn has surpassed their competition, and we eagerly anticipate their future product developments."
Exyn has also received investment from Aero X Ventures, a deep-tech, early-stage venture firm specialising in aerospace and defence technologies.
"We are thrilled to have Aero X Ventures and C.R. Kennedy as investors in Exyn," said Ben Williams, COO of Exyn.
"Their expertise and resources will be invaluable as we continue to drive innovation, expand into new markets, and solidify our position as a market leader. Together, we will unlock new opportunities and revolutionise the autonomous robotics landscape."
Read the full article at Spatial Source