Geographic Information Systems (GIS)
DATA CAPTURE
MADE EASY
Whether you're surveying utilities, vegetation or features for survey grade accuracy, the C.R.Kennedy Geographic Information Systems portfolio has you covered. Our GIS hardware solutions, paired with our exciting data collecting software, ensure all data is saved instantaneously on site.
New to GIS & Augmented Reality?
Learn More

C.R Kennedy GIS has worked closely with many Asset owners, Councils, Survey companies and utility specialists to ensure data is captured accurately and seamlessly. Achieving survey grade results, while capturing all attributes of the data, ensures your digital data can be shared seamlessly between various parties. This data can be exported and viewed in many different GIS and Survey platforms.
Let C.R.Kennedy equip your teams with intelligent tools that expand their
capabilities, keep projects on schedule, and gain insights in real-time.
NEW TO GIS
& AUGMENTED REALITY?
Geographic Information Systems(GIS) & Augmented Reality
are changing the way we gather, utilise, and 'see' survey data.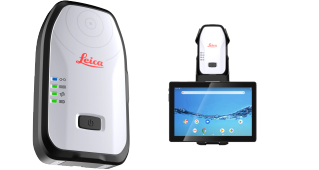 What is GIS ?
GIS is a very broad term, so let's use an example to explain how GIS can help in your industry. In the utility industry it is vital that all Key information about the utility is recorded. GIS helps to record and maintain this valuable information, so it can be analysed and distributed seamlessly. This information can be used to manage the asset through its lifecycle. This is incredibly important to ensure assets are maintained regularly. Perhaps most importantly, GIS data capture ensures data is picked up at survey grade accuracy, and this helps to map the utility, potentially avoiding the risk of utility strikes.
What is Augmented Reality ?
Augmented Reality is the integration of Digital information with its surroundings. Placing the design of a 3d georeferenced model within the real world, ensures better decisions can be made before construction has even begun. Put simply, Augmented reality needs to be seen to be believed. The phrase a picture says a thousand words has never aged so well.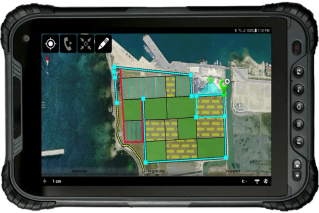 Geographic Information Systems (GIS)
Reduce trips to and from the field with fully integrated handheld devices and totally modular solutions