Leica Captivate Surveying Field Software
CAPTIVATE THE
WORLD
Leica's engaging Captivate Surveying Field Software, turns complex data
into realistic, workable 2D and 3D models for all surveying projects
New to Captivate?
Learn More

C.R.Kennedy are the official DJI importer & distributor in Australia. Shop with peace of mind knowing all items sold at C.R.Kennedy Geospatial are backed by genuine manufacturers warranty
Let C.R.Kennedy equip your teams with intelligent tools that expand their
capabilities, keep projects on schedule, and gain insights in real-time.
NEW TO
CAPTIVATE?
Leica Captivate is an engaging survey field software designed to help you tackle any surveying task. Whether measuring, viewing or sharing data, everything is done in one software with intuitive, easy-to-use apps and precise 2D views and 3D models. Leica Captivate spans industries and project use cases with simple navigation and familiar touch technology, regardless of whether you work with total stations, GNSS or both.

With smarter intuitive technology, experiences are revolutionised in Leica Viva GNSS and Leica Nova scanning. Regardless whether you work with GNSS or total stations or both, Leica Captivate creates the most realistic and accurate 3D models to shape any work site. Leica Captivate not only enhances the efficiency of data creation and data understanding, it also embraces collaboration by supporting industry standard formats and data sharing via numerous cloud services.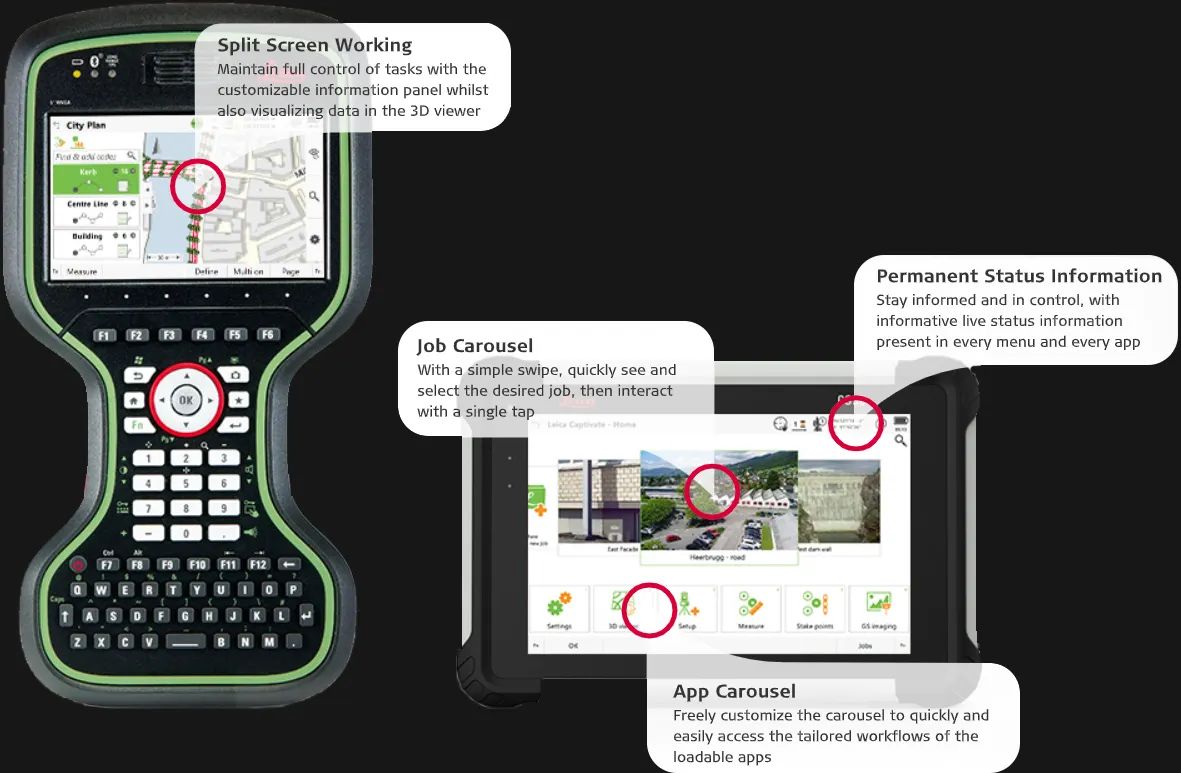 Captivate
Industry-revolutionising software for a variety of measurements from MultiStations, Total stations, and GNSS