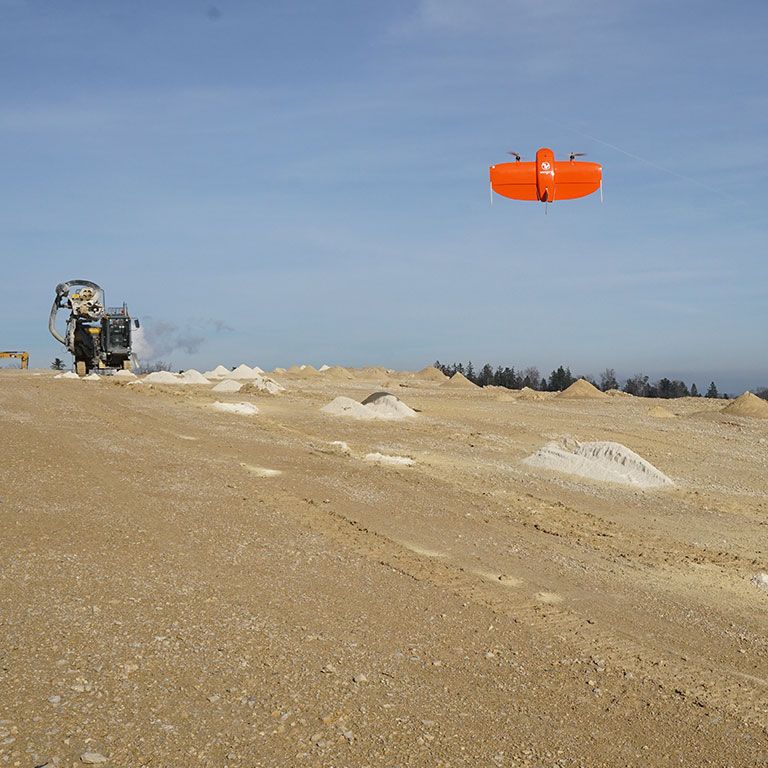 Map unreachable survey areas
WingtraOne's unparalleled vertical landing technology enables touchdown in confined areas as small as 2 m x 2 m like boats or forest lanes. Combined with a flight range of up to 50 km, large coverage mapping missions become feasible that have been impossible up until today.
Cover 100+ ha at 1 cm/px GSD in a single flight
The WingtraOne increases precision and survey mission success with an unprecedented combination of image resolution and flight coverage. By carrying a 42 MP photogrammetric-grade camera and an ultra low distortion lens, the VTOL drone WingtraOne covers 100 ha at 0.7 cm/px resolution in a single flight or 400 ha at 3 cm/px. This makes WingtraOne missions: 2x as precise as flights with a 20 MP camera Cover 10x more than multicopters 5x faster than terrestrial measurements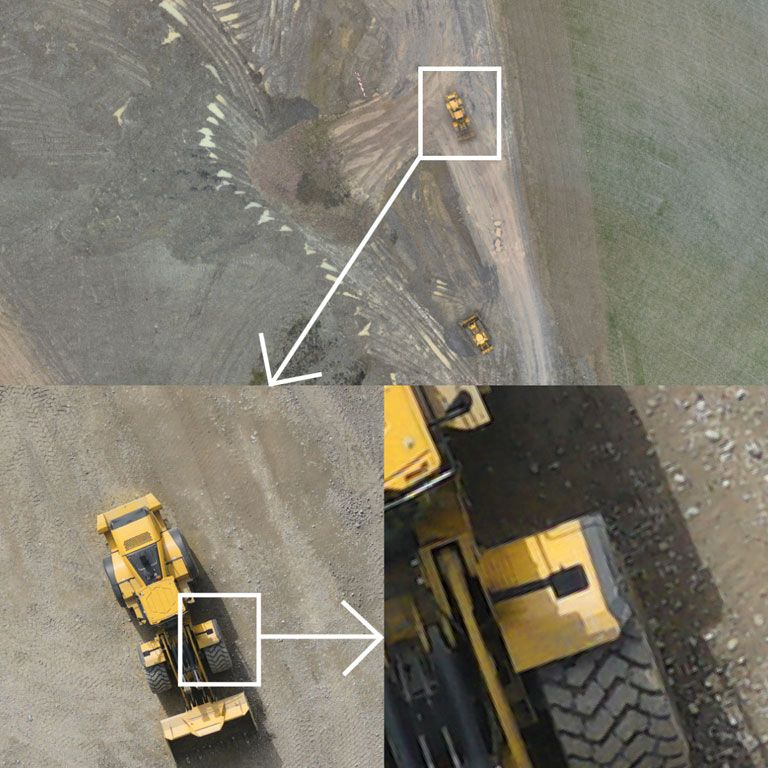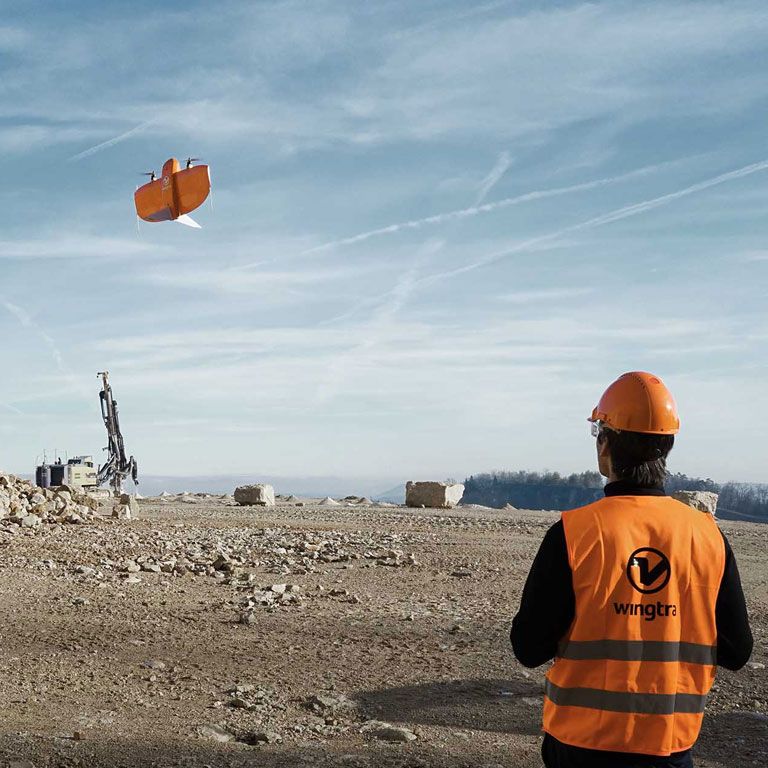 Increase safety with truly autonomous take-off
The VTOL drone WingtraOne advances operators' safety to the next level as it works truly autonomously during its entire mission, including take-off and landing. Instead of risky catapult or hand launches that can cause dangerous injuries, the WingtraOne takes off vertically without any human interaction. The remote take-off feature allows one to maintain a safe distance and keep hands off at all times. This eliminates the risk of mishandling the drone, makes flying skills unnecessary and the VTOL drone WingtraOne extremely easy to use.