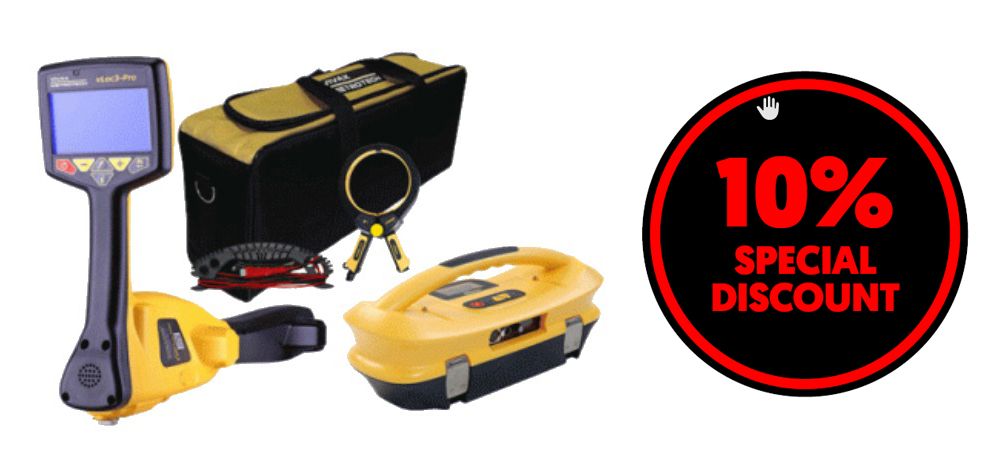 10% OFF vLoc3-Pro 10W Kit - Advanced Utility Locator
AUD $9,790 incl. GST
The vLoc3-Pro utility locator introduces new innovative tools for locating buried utilities assuring damage prevention while gathering information for analysis.
With two sets of screened 3D antennas signal distortion is easily detected and displayed on the bright full color display. Along with classic locate screens the vLoc3 series locators offer new locate perspective screens of Vector Locate for fully automatic non-walk over locating.

Terms & Conditions
Promotion ends 30 June 2022 Quoted model is vLoc3 Pro 10-Watt Kit, incl. carry bags and 5" Induction Clamp. Li-Ion and Tx-L options are available. Limited stock.
Standard Terms & Condition apply crkennedy.com.au/terms/