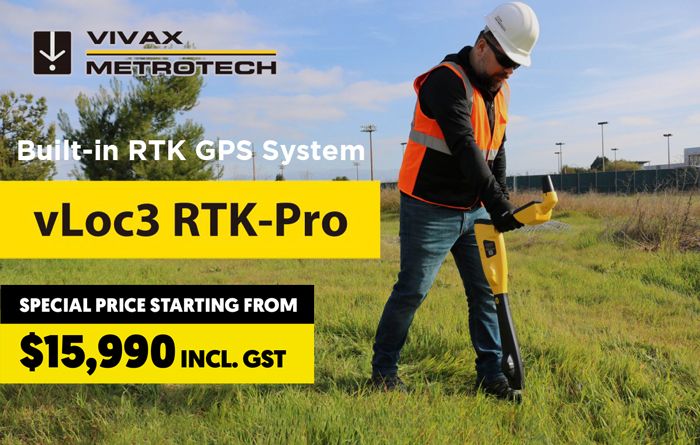 vLoc3 RTK-Pro
Special Price: Starting from $15,990 incl. GST
vLoc3 RTK-Pro receiver is the first to add RTK GNSS accuracy to a utility locator. Using the RTK-Pro internal cellular module with 4G LTE capabilities, the operator has the ability to connect to NTRIP RTK (Real-Time Kinematic ) caster that provides RTCM 3corrections. By utilizing these corrections, the operator can collect both utility location data along with the geographical location of the utility with survey-grade accuracy.
RTK GNSS (GPS, Glonass, Beidou, Gallileo)
Survey-grade GNSS accuracy
One-hand locating and mapping • Record location, depth and metadata (mode & frequency, date & time, user, locator serial number etc.)
Automatic upload to VMMap Cloud Portal
Export of mapping data in local project and variety of GIS formats
Simplistic locating modes
Setup and Import of Data Dictionary
Auto Log Feature
Walk back function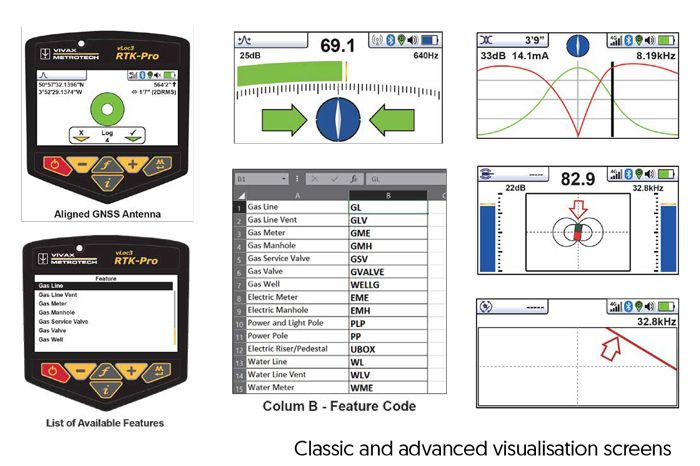 Promotion ends 31 October 2021.
Limited stock.
Starting price quoted is for as-new showroom unit. 2-years warranty.
Standard Terms apply: survey.crkennedy.com.au
For All Enquiries:
Philip Byrne, NSW: pbyrne@crkennedy.com.au
Brad Keane, QLD: bkeane@crkennedy.com.au
Morgan Hambleton, VIC: mhambleton@crkennedy.com.au
Matt Scholz, SA: mscholz@crkennedy.com.au
Trevor Scott, WA: tscott@crkennedy.com.au