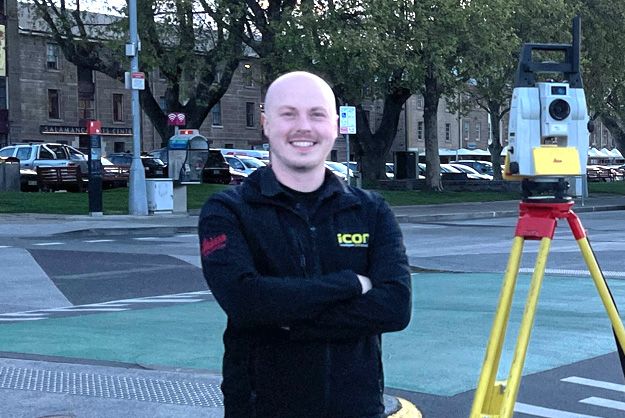 Pictured: Dan Harley, C.R. Kennedy's new Tasmania Manager.
C.R. Kennedy & Company has expanded its national network with the opening of a new Tasmania office at 197 Harrington Street, Hobart.
The new branch adds to the company's offices across Australia in Perth, Adelaide, Melbourne, Sydney, Brisbane and Cairns, with the full range of solutions now available from the Hobart office.
"We are excited to open up our office in Hobart to offer our clients the first rate sales, service and support we are known for across the country," said C.R. Kennedy's new Tasmania Manager, Dan Harley.
"Tasmania has long been an important market for our industry, with world class universities training the next generation of geospatial professionals, blessed with a wide diversity of minerals, and home to critical infrastructure assets such as Hydro Tasmania."
Harley paid tribute to the company's previous Tasmanian distribution partner.
"Tasmanian surveyors have been very well supported by our local distribution partner, Walch Optics, for over 30 years," added Harley.
"We wish Robert Walch all the best in his retirement and promise to honour the legacy he leaves behind."
The new C.R. Kennedy Tasmania team is: