Bild Group (formally the Bitu-mill Group) have taken delivery of a new Komatsu D65ex dozer choosing the Leica Geosystems iCON iGD4sp on-cab configuration as the GPS machine control.
Traditionally dozers fitted with machine control solutions required masts on the blade for position and height – not anymore. Leica's Geosystems new on-cab solution takes away the need for masts while offering superior position and height GPS guidance.
Established in 1979 and employing some 450 people, the Bild Group is an Australian civil, road construction, infrastructure (Bild Infrastructure) and landscapes (Bild Landscapes) contractor that is also a major player in greenfield subdivision construction, operating as Bild Urban and includes road profiling and asphalt paving (Bitu-mill)
Already owning a large fleet, Bild Urban recognized a dozer's capabilities and benefits and decided the Komatsu D65ex was the best match. At the same time, when exploring options for machine control solutions, it was obvious to Bild Urban that the on-cab solution from Leica Geosystems was the best choice.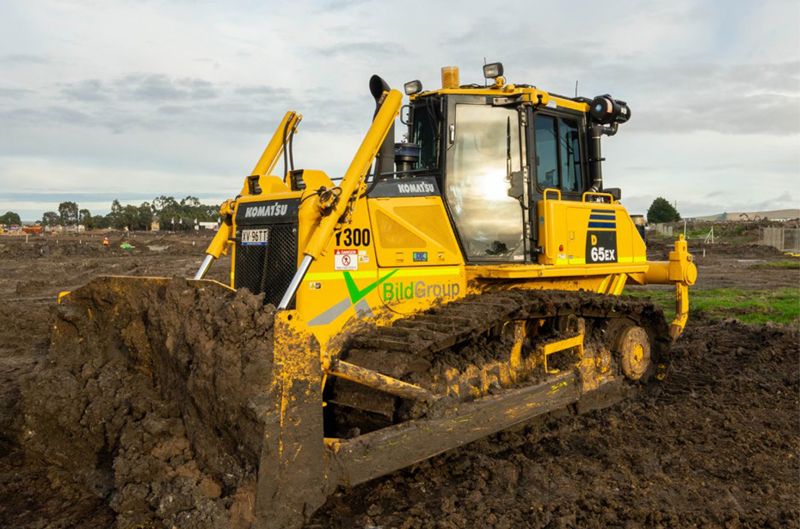 Bild Group's Survey Manager, Stuart Sherlock, says ''improved safety, greater accuracy and reduced wear and tear on our machine makes GPS essential. Leica's On-cab solution removes the need to climb on the blade to locate GPS antennas in turn enhancing operator safety and visibility whilst significantly improving equipment security."
C R Kennedy provide a number of machine control options for dozers and suggested the top-of-the-range Leica iGD4sp was best suited to Bild Urban's requirements. This fully automatic system features SP14 and Co-pilot technology. The SP14 sensor utilises inertial guidance integration with five time faster hydraulic control (100Hz output compared to industry standard 20Hz). This enables precision cross slope and hydraulic control allowing the machine to achieve high speed fine grading. CoPilot allows the operator to set a height and a cross slope and run the machine in auto adjusting to the selected height and target slope. The system also allows the operator to make increment/decrement height and cross slope changes as needed. This functionality does not require third party reference such as a laser, GPS or a total station.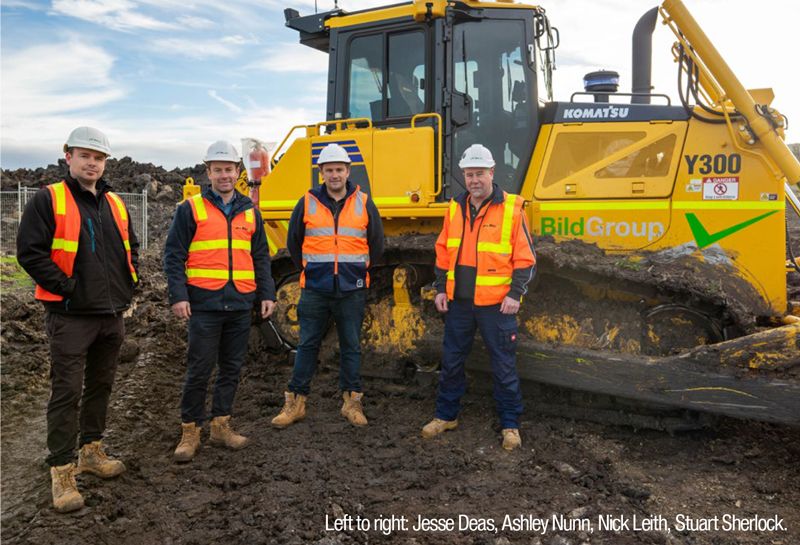 FLEXIBILITY
The iGD4sp on-cab is all about flexibility:
MC1 software/hardware interchangeable to other machines and machine types (licenses required)
On-cab antennas promote safety and better visibility while maintaining high precision accuracy
SP14 technology with Copilot
2D or 3D
ConX for data transfer, job management, reporting, remote access and support
Easy to use software
Uses industry standard data formats DXF and LandXML
Compatible with Leica, Trimble and Carlson coordinate systems
iGD4sp gives the dozer all options from all sensor configurations, 2D with laser receiver or sonic tracer. 2D with CoPilot. 3D with GNSS or TPS control. All available in indicate or fully automatic. Bild Group's Infrastructure and Urban divisions have been using Leica Geosystems Surveying and Machine Control solutions for over five years, as has Bild Group's road profiling business – Bitu-mill. Stuart Sherlock and Bild Group's in-house surveying team use the full portfolio of machine control systems (Robotic Total Stations, Base Stations and Rovers) installed on their excavators, graders, road profilers and asphalt pavers - and now their new dozer. The company manages this equipment through the Leica Geosystems ConX cloud-based server.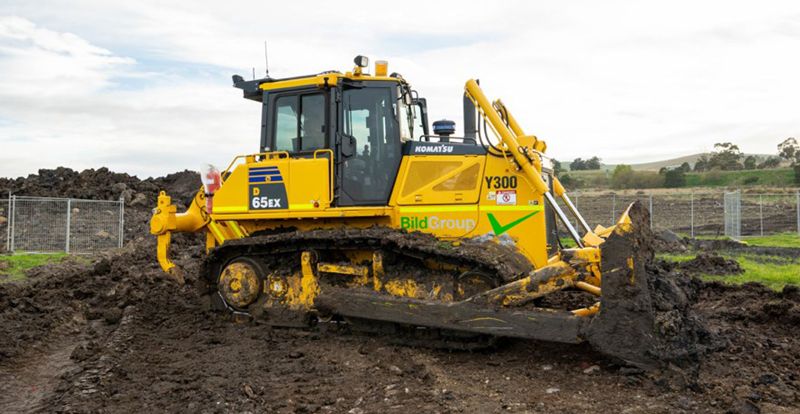 Stuart continues, ''ConX allows us to remotely send and receive survey files, pickups, reports all while in the office or working remotely'' every Leica solution on site has ConX, saving time and resources to make sure all personal are using the correct data. He goes on to say – "C R Kennedy are great to work with from the beginning of the sales process to the delivery of a fully installed, commissioned machine. They are very open and honest and follow through with exactly what they promise. The installation was meticulous with strong attention to detail and our delivery timelines were met. Over the years they have constantly performed this way on all our machinery fleet machine control systems – they have become an essential partner to Bild Group."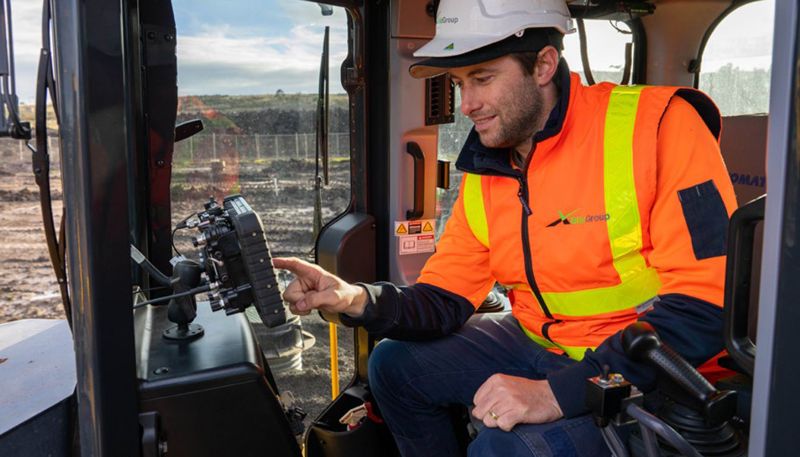 PARTNERSHIP
Backing up their state-of-the-art industry leading solutions is C.R. Kennedy's unparalleled support and service. This is what really keeps customers ahead of the game. Being an independently owned family company with close to 300 staff allows the teams of product specialist, qualified surveyors and factory trained experts to tailor specific support and training to suit ongoing customer requirements. Our people have worked in the field and understand all aspects of site functions and the challenges that presents. With a willingness to guide our customers in the application of our products to get the best performance out of them, we also have a willingness to absorb feedback.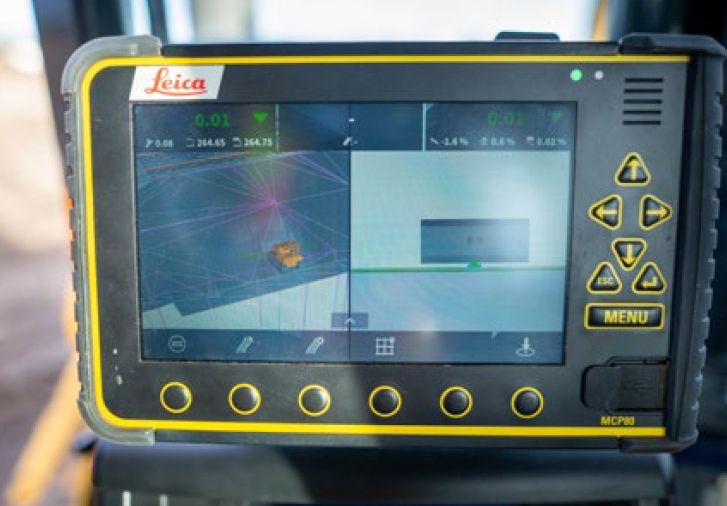 C.R. Kennedy provide a full suite of machine control solutions, both off the shelf or tailor made to customer specifications covering all types of machinery. With offices in all states, service and support is never far away. Our fleet of mobile technicians allows Australia wide coverage.
Contact your local representative to see how C.R. Kennedy and Leica can make your business more efficient and profitable today.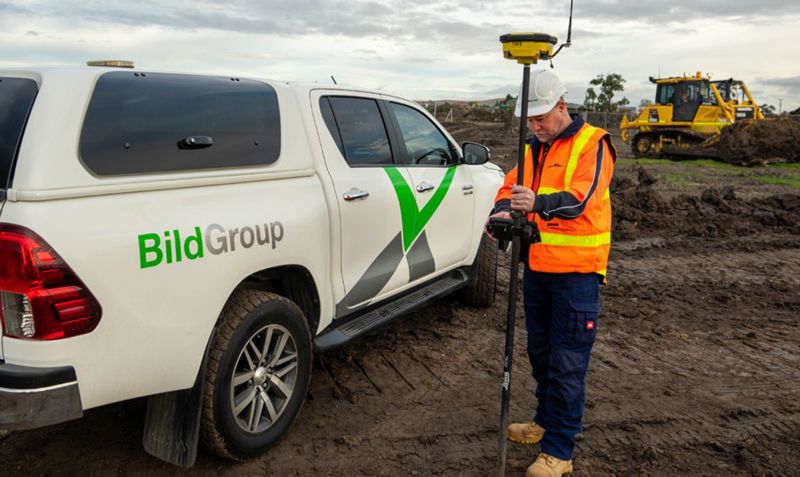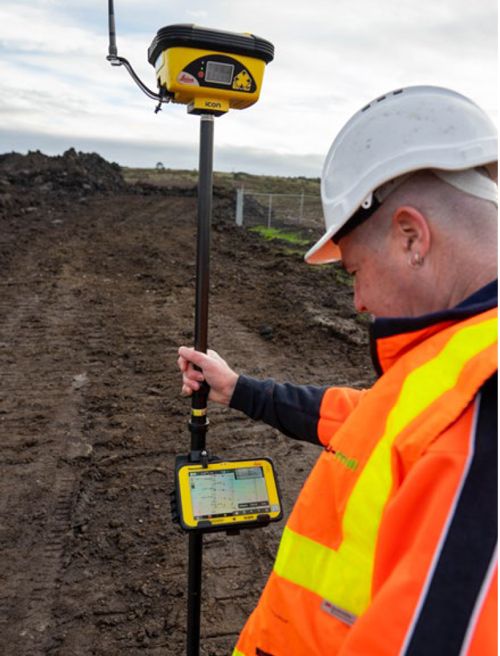 As seen in Earth Movers Magazine