C.R. Kennedy Survey announced today that it has been awarded a contract for the supply and maintenance of more than fifty advanced utility locating systems for Comdain, valued several hundred thousand dollars.
The vLoc3 Pro advanced utility locator by Vivax-Metrotech will assist Comdain to carry out their utility detection work with the highest level of reliability and precision, and in full compliance with the latest requirements stipulated by asset owners and Dial-Before-You-Dig (DBYD) Australia.
Released less than a year ago, the by vLoc3 utility locator is the most modern and advanced utility locator currently available in the market. Besides all standard utility locating functionality, the vLoc3 features, as a world's first for this type of equipment, two sets of screened 3D antennas that allow signal distortion to be easily detected and displayed on the bright full colour display.
Most beneficial are also new and highly intuitive visualisation modes, such as the Transverse Graph showing both a graph of peak and null simultaneously providing immediate measurement of signal distortion, or the Vector Locate that shows orientation, line position, and distance relative to the locator in 3D. The system is also capable to log your results and report all details via its cloud-based mobile application VMMAP, allowing customers to remotely and in real-time monitor and quality-check field work. C.R. Kennedy was awarded the contract after Comdain carried out an extensive evaluation process involving more than a half a dozen bidders and products including live testing of the technology.
Jason Holden, HSEQ Coordinator at Comdain stated "As a leading service provider in the infrastructure space, it was of utmost importance to our organisation to equip our field force with the best tools and knowledge to allow us to work towards our Zero Harm goal. Having undergone a six-month long evaluation of all leading brands and providers in the market place, we have found the vLoc3 Pro by Vivax-Metrotech to be the most suitable and future proof product. Equally important to us was the support given by the supplier , which we believe we have found in C.R. Kennedy who are a national supplier of survey equipment, with offices and repair facilities nation-wide"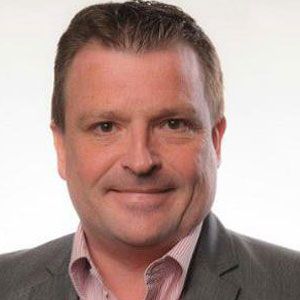 Maurice Borer, C.R. Kennedy's National Product Manager for Detection and GIS Mapping System, stated "This contract award reaffirms C.R. Kennedy's technology leadership in providing the most advanced underground detection systems available today for safety, management and automation of underground detection and mapping tasks. We are extremely pleased that Comdain decided to roll out the vLoc3 Pro across its entire Victorian operation. Our combination of best of breed technology, specialist in-house consulting expertise, and repair facilities will deliver Comdain with superior performance along with sustained economic benefits."
Greg MacMahon, Regional Sales Manager of Vivax-Metrotech Australia, stated "We are pleased to be working with the C.R. Kennedy team on this project. Vivax-Metrotech have spent many years finalising this very exciting new way of locating underground services. Being able to see the underground world in 3D has revolutionised the process. The ability of the vLoc3 to be able to show an operator onscreen that they have distortion has assisted in reducing the chances of an operator missing this important fact. Simple colour coding shows the operator that they have "little or no distortion, medium distortion or heavy distortion" whilst in the standard locate screen."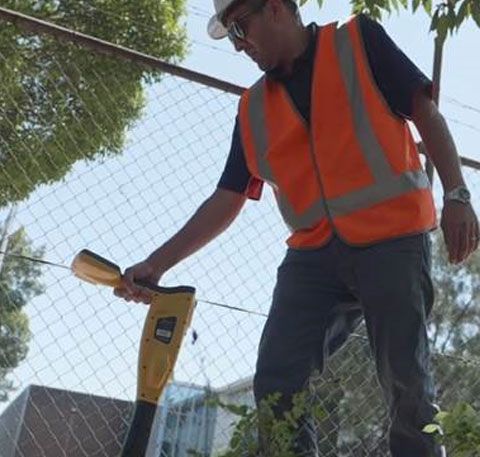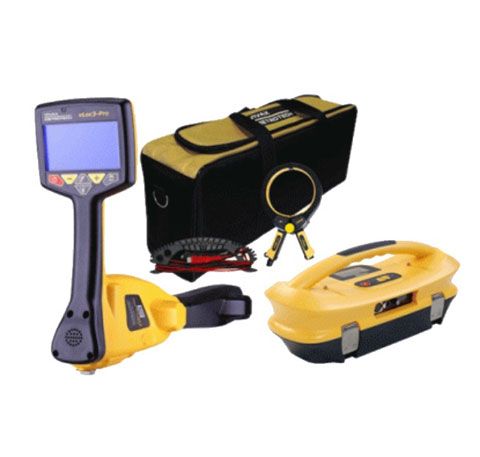 About Comdain
With over 50 years' experience in asset management services and innovative in-house engineering capabilities, Comdain is a national leader in delivering critical gas and water services. Comdain currently operates with a 600 strong workforce across 13 operational service centres.
About C.R. Kennedy Survey
C.R.Kennedy is the sole and exclusive distributor in Australia for Swiss giant Leica Geosystems (now a Hexagon company) and distributor for other leading manufacturers and brands such as Vivax-Metrotech, SmartNet Aus, Geolantis, Riegl Laser Systems, Amberg Rail, DJI, Scientific Aerospace, Uaver, Myzox, Pentax, Optech, Tajima, Tuf Lasers, Intuicom, Satel, and many more. The company Head office in Port Melbourne is a landmark building, along with other major state offices in Brisbane, Adelaide, Sydney and Perth.
About Vivax-Metrotech
Located in Santa Clara, California, in the heart of Silicon Valley, Vivax-Metrotech Corporation designs and manufactures buried utility locating instruments and video inspection equipment. Beginning in 1976, Metrotech advanced as a leader in locating technology through design innovations that increased productivity for the user of our instruments.
In 2007 Vivax Corporation a manufacturer of locators and CCTV inspection cameras was acquired. The pedigree of Vivax goes back over 30 years in the business. Now known as Vivax Metrotech the combined companies goal today is to use the most advanced technology to improve the safety and performance of our customers.
Related Products