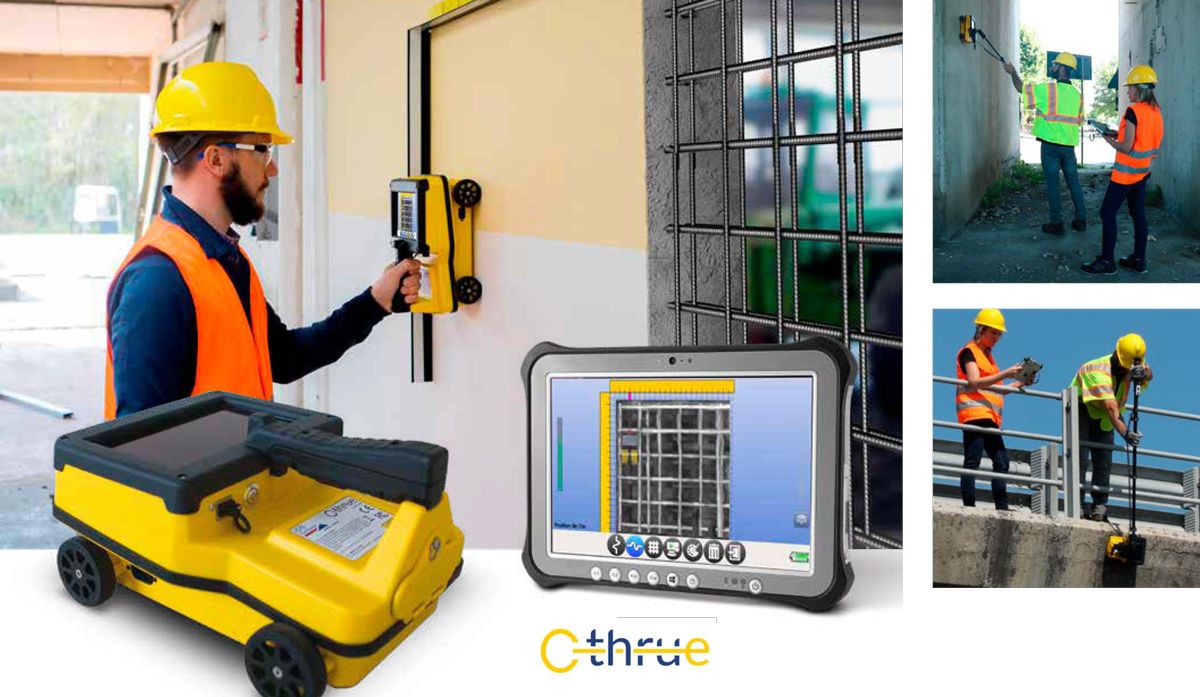 IDS C-thrue Concrete Scanner
AUD $25,790 incl. GST
Rebar/void automatic insight capabilities that improve safety before cutting or drilling into concrete up to 80cm depth range
Includes shipping to anywhere in Australia
OFFER INCLUDES:
C-THRUE all-in-one Ground Penetrating Radar (GPR)
Online training with certificate of competency
1-year standard warranty
No recurring fees
Full Repair & support centres across Australia by C.R. Kennedy
Free delivery within mainland Australia
OPTIONAL RECOMMENDED ACCESSORIES
Panasonic Toughpad FZ-G2 (10.1")
Includes single user license (perpetual) to control the C-thrue from a Panasonic FZ-G2 tablet and to review and analyse scans on a desktop
C-thrue remote handle
FEATURES AND BENEFITS:
Clearer and faster surveys
Detection of both first and second levels of rebars thanks to the system's dual polarisation.
Safe drill in the surveyed structure
Rebar/void automatic insight capabilities that improve safety before cutting or drilling into the concrete. Up to 80 cm depth range.
Fully-visible, multi-touch display
Data displayed on the screen are never obscured by the handle or the user's hand.
Simplified data interpretation
Optimal decision-making supported by visualisation of acquired data in 3D.
Increased data accuracy
Eliminate manual, error-prone paper grids with an automatic positioning and navigation system.
Advanced data visualisation Automated data acquisition and analysis
Automatic detection of the first layer of rebars and result exportation.
Flexibility everywhere
Lightweight, compact, drop resistant and transportable system.
Terms & Conditions
Promotion is valid until 30th June 2022. All prices quoted include GST. While stock lasts.
Standard Terms & Condition apply crkennedy.com.au/terms/